We have only one resolution for the New Year and that's to be better about updating and podcasting. December was a crazy month for us. We had a birthday, a bar mitvah and two major religious holidays. We apologize and vow to be better in 2012. In the meantime, I've come up with a list of 11 things I loved about 2011. Don't blame B if you hate them. She doesn't agree with some of these either.
Favo(u)rite TV show: Skins


The third generation of Skins didn't woo critics and fans the same way the previous two generations had. This isn't surprising since the shock value of the show is less shocking its 5th go around, but in a lot of ways, I think it was the show's strongest season. There wasn't
one episode I thought fell flat–something I can't say about any of the previous seasons, much as I loved them. They also managed to bring a larger diversity of characters than the previous seasons, which was nice after the first two generations of much of the same character types. I mean, Franky is unlike any character I've seen on TV before. The weakness of third generation, at least for me, is that I didn't connect to the characters in the same way I had in the previous generations, but that didn't mar my enjoyment of the series, and I can't wait to see what Skins does with these kids in their second year. Thankfully, I don't have to wait very long to find out. Skins premieres in the UK on January 23rd.
Favo(u)rite New TV Show: The Fades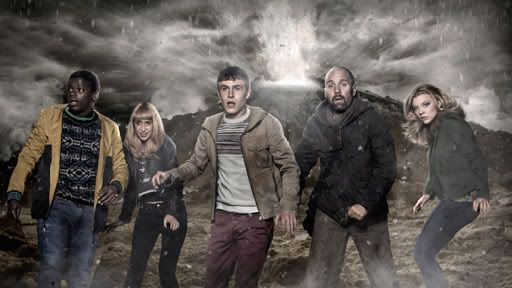 I'm not usually drawn to horror/sci-fi, but I am drawn to Jack Thorne (cat flap, anyone?) and Lily Loveless, so I wasn't going to miss this. And for six perfect weeks, I was drawn into a world occupied by Angelics and Fades and snarky twin sisters and adorable bromances and a world that reminds us that life is composed of a lot of gray and not
so much black and white. The show has not yet been commissioned for a second series, but I really hope it does because I have so many questions and there are so many ways Thorne could take this story and these characters. The good news for us North Americans? The Fades is premiering on January 3rd on BBC Canada and to BBC America on January 14th. Those of you in the U.S. also get to catch Lily Loveless' interview on The Nerdist following (or before?) the American premiere.
Favo(u)rite TV Show Discovered in Syndication: Big Bang Theory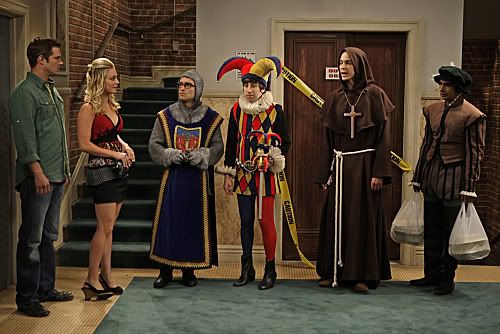 When I first heard about this show, before it aired, I thought it would bomb. A show about four socially awkward scientists… Really? Multiple Emmy wins later, along with almost universal praise from the people I knew who watched, convinced me to give the show a chance, which I was able to do through the miracle of syndication. Big Bang Theory is hilarious and Jim Parson's Sheldon Cooper is brilliant. Really, everything about this show is perfect. It might be my favo(u)rite sitcom since Friends. Now I'm just waiting for Parks and Rec. to come to syndication.
Favo(u)rite queer ship: Jenny & Emma, Hand Aufs Herz


Forget Minky, forget Brittana, in the void Naomily left behind, I found solace in Germany's Jemma. Intrigue at first sight, Martin Luther misunderstandings, waitressing wars, kiss-your-best-friend-to-make-you-jealous hijinks, surprising first kisses, coming out anxieties, with singing and dancing to boot. Kasia Borek and Lucy Scherer have crackling chemistry. They were worth sitting through the rest of Hand Aufs Herz (the Bea and Ben story line
bored me to tears) and the abundance Choco Fresh ads.
Favo(u)rite hetero ship: Mini & Alo, Skins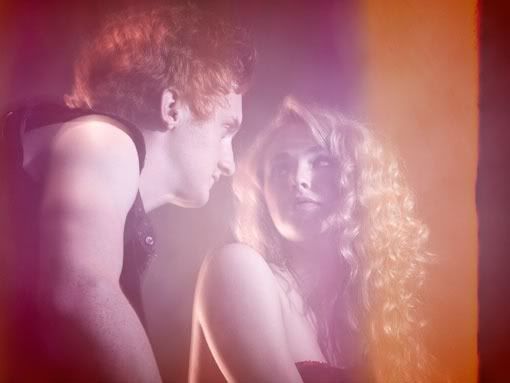 Sorry Minky shippers, my favorite ship to emerge from this generation (and 2011) is Mini and Alo. They epitomize the idea that opposites attract. They work because she's such a bitch to him, until they dance at his house party, and he's always so wonderfully Alo around her. I've been doing my best to avoid season 6 spoilers, so I don't know if this will go anywhere on the show, but I'm hoping for more great scenes between these two, regardless of what happens to their characters.
Most Overrated Ship: Brittana, Glee


I just do not get it. I didn't get it before they were a couple. I don't get it now that they are a couple. They had cute chemistry as BFFs, before any mention of physical activity, but they have zero chemistry now. At least in this viewer's opinion. Maybe it's because the writers haven't given them anything to work with. Maybe because it seems that Heather Morris is really uncomfortable with Brittana stuff. I don't know what it is, but I don't see what everyone else sees. I'd be happier if Santana transfered to Rosewood High, hooked up
with Emily and went all Lima Heights Adjacent on A.
Favo(u)rite Movie: Harry Potter and the Deathly Hallows, Part 2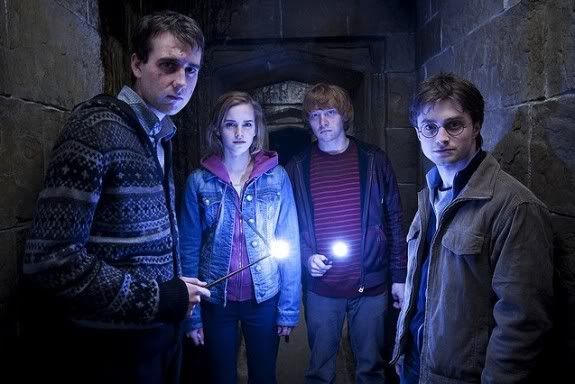 I'm not prepared to answer this question because I've hardly seen anything this year and this is likely to change. I don't normally think about the year's movies until February since most of the good ones don't come out until now and it usually takes me until then to catch up. However, based on what I've seen this year (and it's not much), the best of the bunch is the final Harry Potter film. Watching this movie was bittersweet, but it wasn't disappointing: the perfect end to what is possibly the biggest pop culture phenomenon of my lifetime. I will miss Emma Watson Hermione Granger.
Favo(u)rite Video Game: Lego Harry Potter: Years 5-7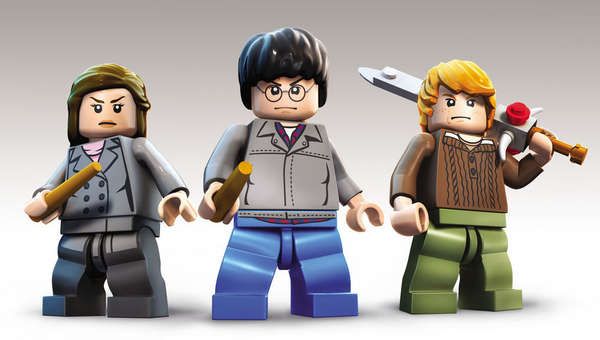 We're not exactly gamers by any stretch. I mean, we don't have PlayStation or Xbox. We're perfectly content with our Wii. So we don't play Call of Duty or any of those real gamer games. Instead, we play Nintendo and Lego games. And this year was the Year of Lego for us. Late last year we started with Harry Potter: Years 1-4. This year we've worked our way through Star Wars (1-6), Batman, Pirates of the Caribbean, and bookended the year with the second Harry Potter game. We love all the Lego games we've played, but the Harry Potter ones are our favorites. And the Years 5-7 game was just as good as the first one. Maybe we'll tackle the Indiana Jones games in 2012, but none of the other games
endeared us like the Harry Potter ones.
Favo(u)rite Twitterer: Megan Prescott



Everything Megan Prescott tweets is gold. Everything.
Most Disappointing: Glee


I've loved Glee from the beginning. The first half of the first season is still some of my favorite television. It was divinely campy and fun and absurd and the song choices were perfect. It got a little murky in its second season, but I still loved it. The most recent episodes have been nearly unwatchable. Too many characters, too many story lines,
too much Finn, too much Irish Rory. I've almost stopped believing.
The Void 2011 Couldn't Fill: Naomily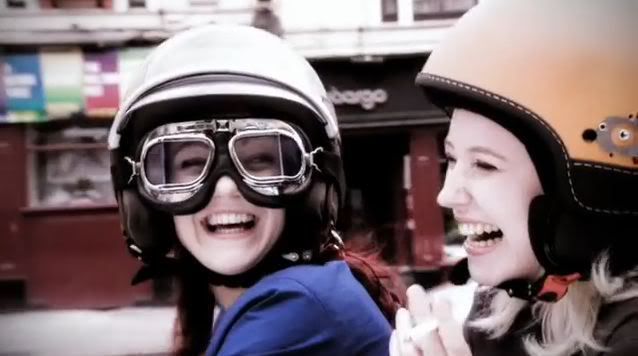 Let us know your favorites of the year!
Happy New Year, everyone!